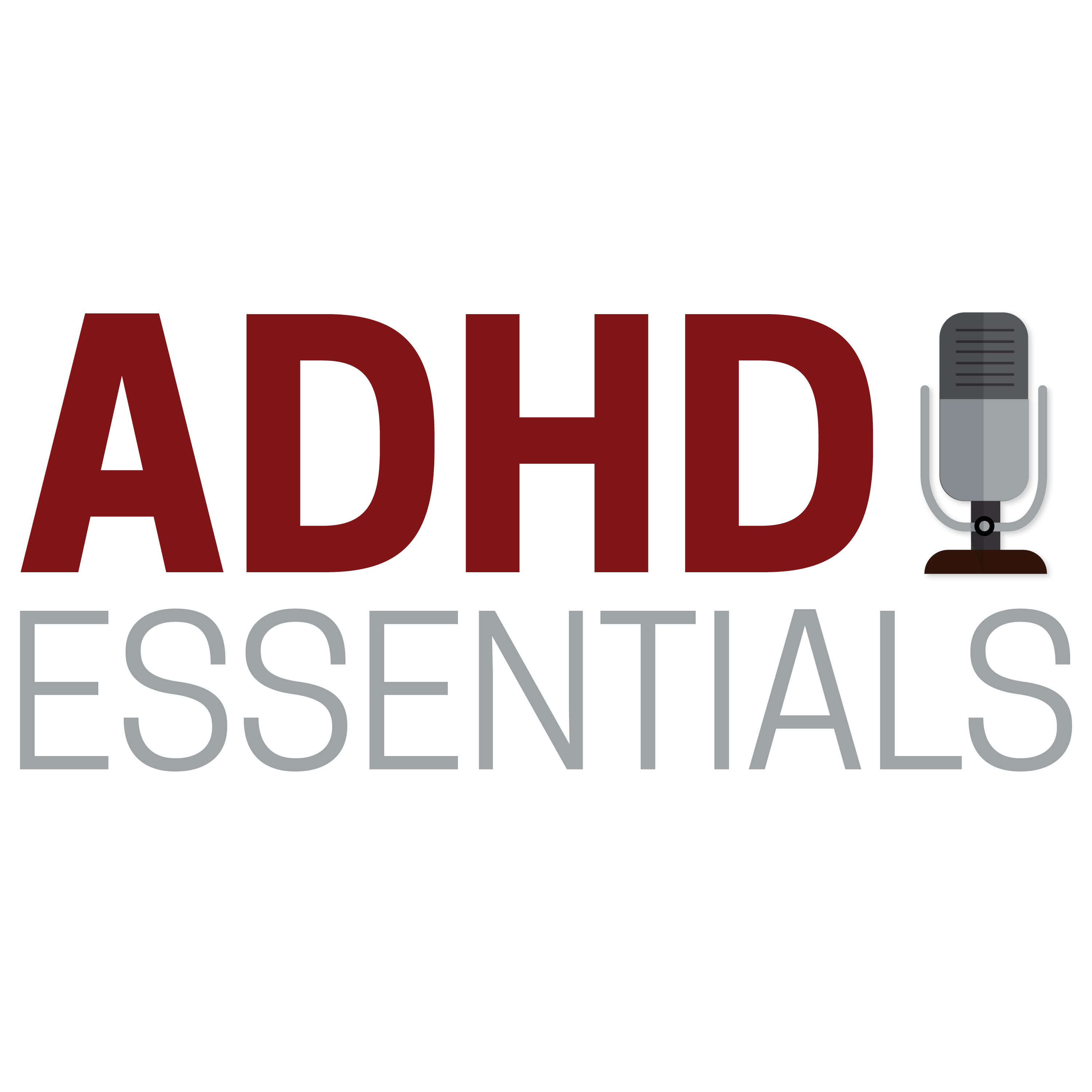 Today, we're talking to Ari Tuckman.
Dr. Tuckman is a psychologist in private practice, specializing in diagnosing and treating children, teens, and adults with ADHD, anxiety, and depression. He has appeared on CNN, National Public Radio, The New York Times, USA Today, The Washington Post and The Boston Globe. And now, he's on the Pod! 
In today's episode, we talk relationship skills.  The episode focuses on marital and parent/child relationships, but the concepts discussed apply to all of them.  And we dig deep, discussing the roles effort, shame, problem-solving, communication and even asymmetrical information play in our relationships.  I really enjoyed doing this episode, and think you'll enjoy listening just as much.
Guest Links:
Shameless Plugs:  
In Today's Episode We Discuss:
Happiest ADHD couples felt that their partner put in good effort on managing ADHD
The importance of communication
Prioritizing relationship & partner needs bodes well for a relationship
If it's easy for me, but hard for you, I might not give you enough credit for doing it.
Why scapegoating ADHD is a bad plan
Bob Brooks' Islands of Competence
The narrative of imbalance
"Is this how it needs to be?  Do we have better options?"
Demystifying the perils of doing the dishes
Why we rate our effort as higher than that of others
Changing our questions/assumptions
The anxiety of not doing your job.
"We can't expect our partner to behave better than we do"
"Giving the other person your dilemma"
Emotional self-regulation is the key to healthy relationships
Strategies for having hard conversations
A good relationship is one that pushes us to be a better person
Modeling self-advocacy & flexible problem-solving
Communicate honestly.  Listen respectfully. Work together.