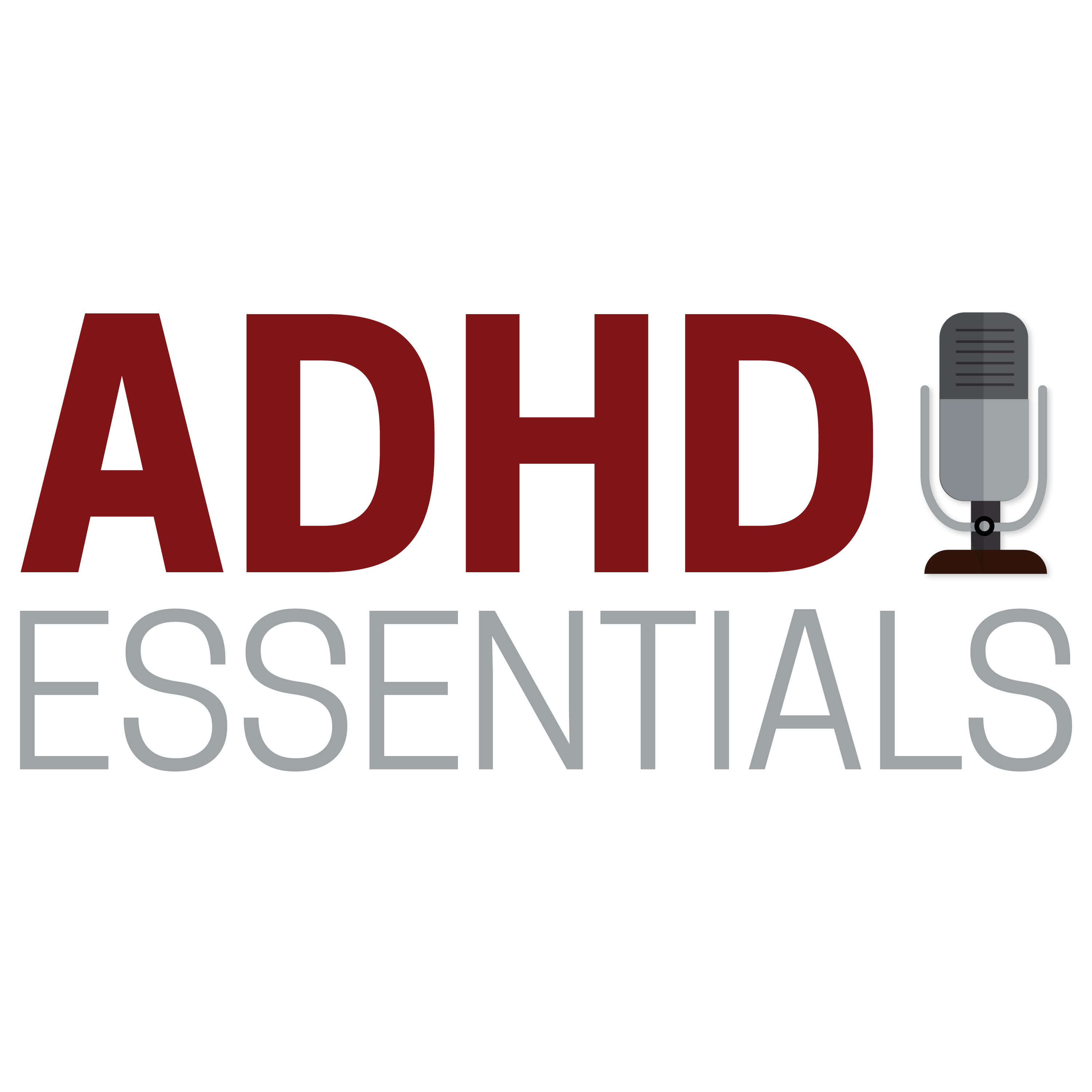 It was my honor to talk about ADHD with Cameron Gott. He's been coaching people affected by ADHD for over 15 years, and is one of the people I most wanted to get on the pod. So, when he told me he liked the show, I jumped at the chance to get him on. I'm glad I did.
We talk about his new book, Curious Accountability (co written with Casey Moore), as well as the trials of bringing unmedicated kids to Walmart, the importance and challenge of reflection, and what it was like for both of us growing up with ADHD. The conversation was excellent. I learned a great deal from it.  
Cameron's book is phenomenal. I highly recommend it.  
Without geeking out about the whole thing, I really enjoyed the concept of presence as it relates to Curious Accountability, and the way the three conversations discussed in the book provide an effective communication frame that can be used to talk to our kids about the challenges they face. Done right, it can limit the amount of intense confrontation and emotionality that so often derail those conversations.
Cameron Gott can be found at www.CameronGott.com.
The first chapter of Curious Accountability can be found at:
https://www.camerongott.com/2018/01/24/curious-accountability-chapter-one/
As usual, I can be found at www.ADHDessentials.com.
Please let me know what you thought of today's episode by emailing me at Brendan@ADHDessentials.com.
SHOW NOTES:
3:10     Cameron's first experience working with kids with ADHD.
4:31     Certain environments invite certain behaviors
5:50     Teaching trip plans
6:14     Mine the learning and apply forward
7:15     Putting accountability in a positive light
8:11     What accountability means to most people… And what gets lost in it
9:08     What Curious Accountability is about.
9:29     Pausing, Pivoting, and ADHD
9:47     Light the Rocket and Go!
11:14   Fitting reflections into the day
11:59   Don't get us started on recess!
13:15   Just enough structure to be successful
14:17   Using structure outside of the plan/schedule
15:43   ¾ of the battle of ADHD
16:06   Presence and Curious Accountability
17:30   Curiosity and assuming good
19:13   How Cameron's ADHD shows up
19:35   Trading Volume and Speed for Mastery
20:05   The student side of the pressure to get 100% right away
21:28   Bringing accountability out in the open in our relationships
21:57   Keep an eye on the bigger picture
22:19   The 3 Conversations of Curious Accountability
23:56   The Big Carrot in the Sky
24:21   Conversation 1
24:37   Conversation 2           
24:27   Conversation 3
24:57   Where the failure in the system happens
25:14   The ADHD Experience (Not being able to do what's on the plan)
25:25   Sometimes the plan has to fail so you know what to address
25:45   How curiosity plays in
26:13   Mirror Neurons and Modeling
27:33   The Value of pairing accountability with curiosity
28:29   You need a safe place to share what's going on…
29:20   …but it has to come from the top down
29:42   Radical transparency: Apply it at home!
30:11   The power of assumption
30:33   Curiosity is a muscle to build
31:11   Tone of voice matters
31:42   What would have helped when Cameron was in high school
32:43   Timing matters when asking questions
33:17   Prefrontal Cortex shutdown (is a good name for a band)
34:29   Ending Essential
34:59   The book is Phenomenal
35:51   Extra Bonus Ending Essential